Colour Theory // Turmeric Dreams
Embrace the colour of the season, luxurious Turmeric fabrics have taken center stage this Spring. Playful details, sheer chiffon, delicate broderie anglaise, crisp 100% cotton sateen and beautiful soft textured cotton fabrics provide a refined sense of style. Our exclusive line of Turmeric styles tie in perfectly with the wearable palette of fresh colours of our Boathouse Collection for a superior feel and fit this season.
Scalloped Edges //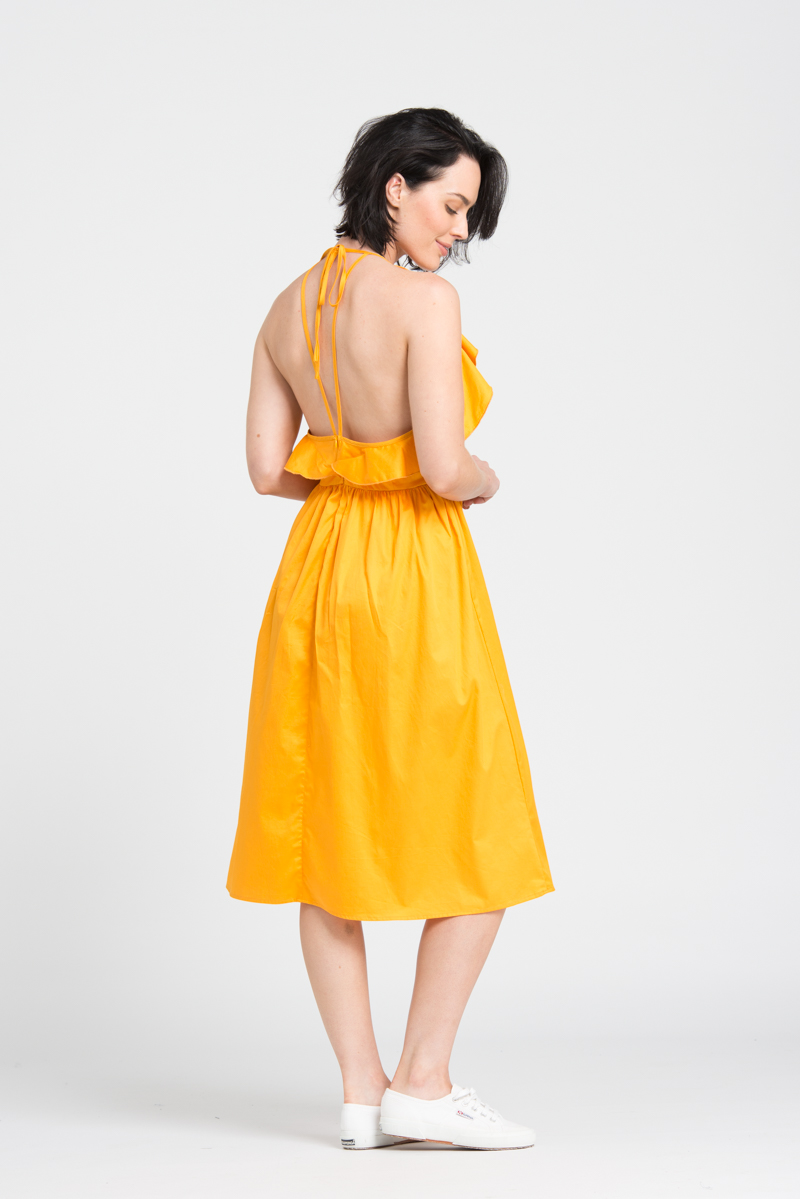 Turmeric Holiday Dress
Playful scalloped frill details are paired with a complimentary fit and flare silhouette on the Turmeric Holiday Dress. The crisp cotton sateen feels luxurious as it skims across your skin, making you feel fresh, cool and stylish. A low cut and delicate ties feature on the back of the Holiday dress, and takes you from feminine to flirty in no time at all.
Turmeric Holiday Dress // The Andie Sunny // Black Leather Sandal
Embroidery //
Turmeric Dandy Gypsy Top
The Dandy Gypsy Top is an intricately embroidered piece that has been carefully crafted with boho elegance at the fore. Featuring a flourish of floral embroidery around the neckline and delicate pom pom-trims, this style is the perfect pair for denim cut offs over your bikini by the beach, or styled chic with faded jeans once you're back in the city.
Turmeric Dandy Gypsy Top // Light Blue Cut Off Denim Short
Pleated Details //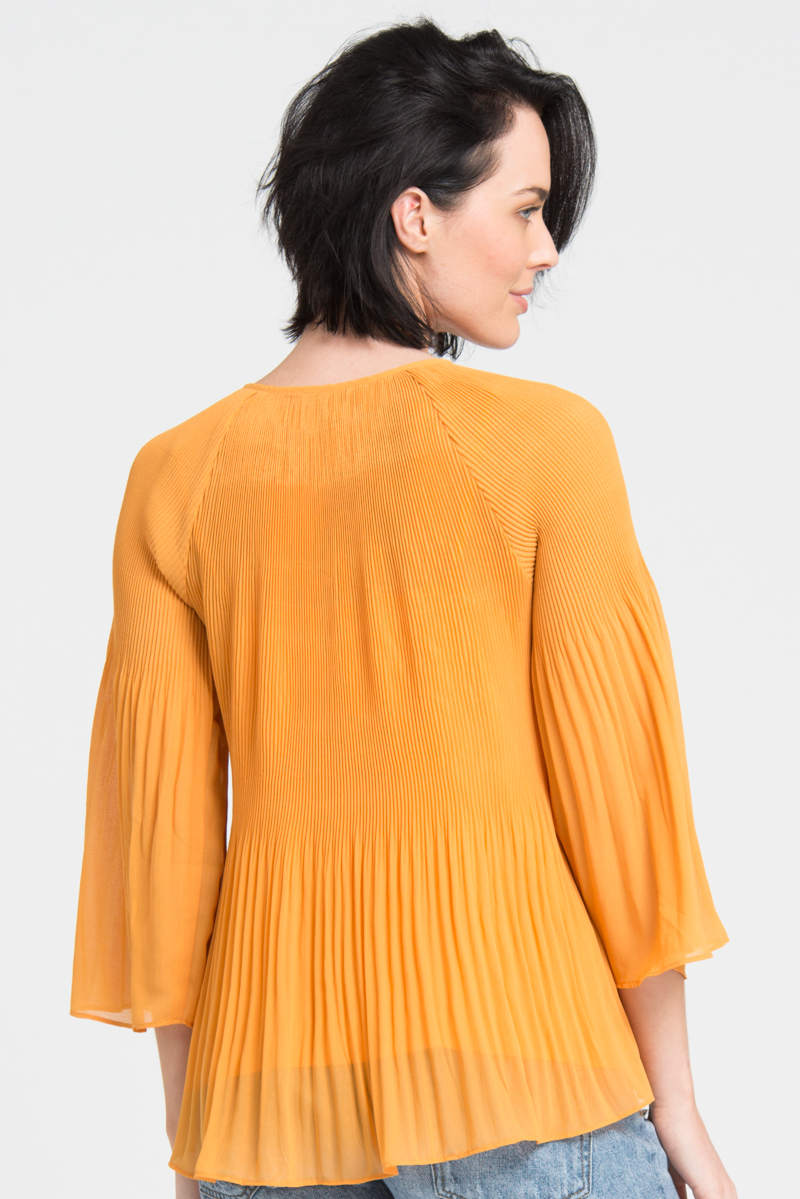 Turmeric Pinch Pleat Yacht Top
If it's a boho-chic look you're after, the Pinch Pleat Yacht Top is a clear choice. This turmeric style has a lightweight feeling that is accented by delicate pinch pleating. Playful bell sleeves give a fresh and fun look, while the underpinned slip tempers the tops sheer finish.
Turmeric Pinch Pleat Yacht Top // Stepped Hem Skinny Jean
Textured Fabric //
Turmeric Deep V Mini Dress
Take your look from beach to bar with the Turmeric Deep V Mini Dress. Cut from 100% textured cotton, this luxury style features metallic eyelets and lace-up detail to the front. Beautifully soft fabric will have you looking cool and comfortable for the ultimate in high summer nonchalance.
Turmeric Deep V Mini Dress // Black Leather Sandal
Lace Trims //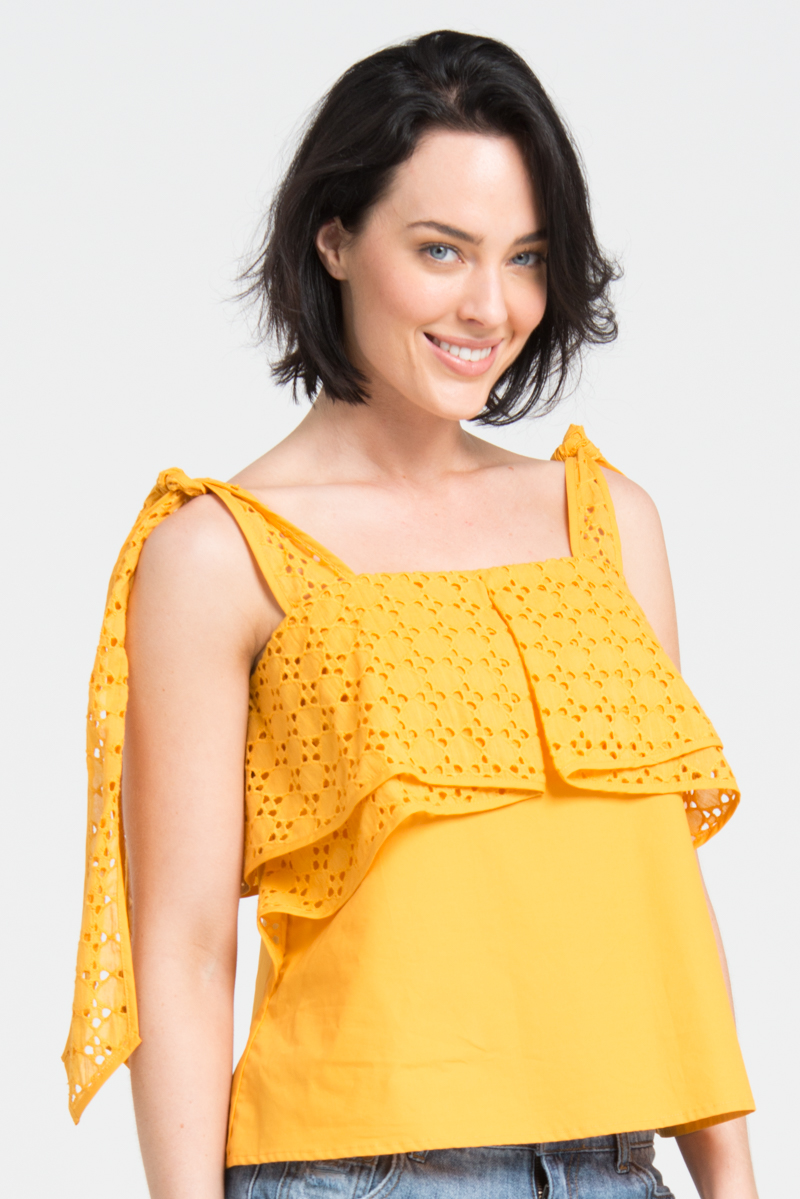 Turmeric Holla Top
Broderie Anglaise makes an appearance, providing a luxurious detail to the Turmeric Holla Top – a playful summer style. The top features oversized shoulder ties and a considered flounce detail, making it the perfect partner for High Waisted Skinny Jeans or a floral skirt this Spring and Summer. Top the look with tan accessories for effortless style.
Turmeric Holla Top  // High Waisted Skinny Jeans in Light Wash
Wear It Your Way //

Turmeric Pinch Pleat Yacht Top // Stepped Hem Skinny Jean // Turmeric Dandy Gypsy Top // Turmeric Holla Top // High Waisted Jean in Dark Wash // Turmeric Deep V Mini Dress // Light Wash Wide Leg Jean