Blossom Days // Behind The Scenes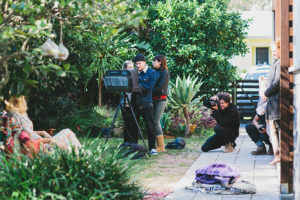 Our Blossom Days shoot took place one gloomy winters morning in a sleepy sea side suburb on the NSW coast. A quaint lakeside cottage and the pristine surrounding waterways set the scene.
Our East Coast crew felt right at home capturing magic imagery whilst nestled amongst windswept shrubbery. Naturally, the breeze blew straight off the water – icy cold!!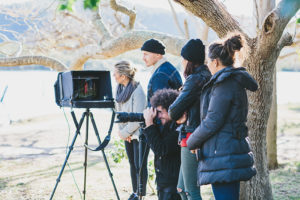 Playful cinematography leads us through the vignettes to the rhythm and flow of Spring. A mix of editorial-style and candid camera movement captures the vibrant, carefree nature of the Bohemian Traders woman. She is quick to laugh, has a bounce in her step and places a genuine value on garments that make her feel at home.
Beach Cami in Blossom Days // Blossom Days Maxi Skirt // Blossom Days Spring Dress