Tira Jaye // The Content Local
Tira is one of those self-starters whose inner drive sets a path before her. An ambitious, muse-worthy woman who is always up for a collab, Tira describes herself as a makeup artist who delivers veggies. She is the mother of one son, a makeup artistry business (Tira Jaye Makeup) and Central Coast produce home delivery service – The Content Local. Her #bosslady story is an inspiring one that shows strength, adaptability and determination. We chat about the struggle to pause her career when becoming a mum, what products all women need to swap for an organic one and how fashion is her room for improvement.
Words: Jessica Oldfield
Photography: Yoss Oldfield
JO: Who's in your family?
TJ: My husband and my son Luca.
JO: And how old is Luca?
TJ: He'll be seven in December.
JO: Christmas baby!… Don't people born in December feel ripped off because their birthdays sometimes get overshadowed?
TJ: I don't think Luca does, because we always have a party at the start of December and then a few weeks later it's Christmas so he definitely does not miss out! [laughs]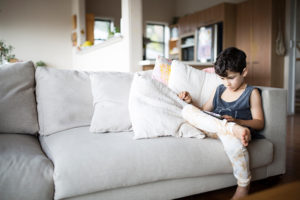 JO: Tell me about The Content Local?
TJ: The Content Local is a unique online Fruit and Veggie delivery service for the Central Coast, providing easy access to the best locally grown produce. I basically started it because I wanted to make sure that everyone, particularly families, could afford beautiful, fresh, local produce.
JO: Is all the produce sourced from the one farm?
TJ: It's from 3 local family owned farms.
Strappy Singlet in White // Drop Crotch Jean
JO: Do you think affordability is the biggest reason people don't buy locally?
TJ: Maybe they just don't know where to source it. It doesn't seem as accessible, so I think that's why a lot of people just go to supermarkets because it's easy and everything's there but there's so many farmer's markets on the Coast it's not hard to find local produce. And it's better to save on the miles — I'd rather have something that's super fresh and just picked yesterday, rather than something that's been in the fridge or the freezer for a couple of months and then brought out at the wrong time of year.
JO: So it's more convenience that's the barrier?
TJ: Definitely convenience. And lack of knowledge.
JO: So a part of The Content Local is to help educate people?
TJ: Absolutely.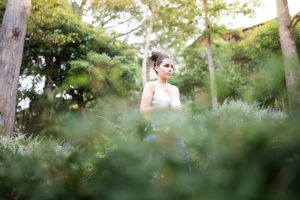 Strappy Singlet in White // Drop Crotch Jean
JO: What's been the biggest challenge starting this project?
TJ: I haven't really come across any challenges, nothing too huge. I've started it very minimal. I found a website template, which costs me nothing at all. And basically I started it as a little side project because my makeup work is sometimes not as consistent as what I would like it to be, and I like to keep myself really busy. I've got a beautiful friend who's a photographer and she takes all my photos for my instagram and website and I collaborated with a lot of people and kept it really, really simple.
JO: That's good advice for start-ups…keep it simple and make sure the imagery is beautiful. How did you start out in makeup artistry?
TJ: I've been a makeup artist for 16 years that's my main passion. I started off doing fashion work in magazines. Then when I had Luca we moved up to the Central Coast and I pared back a little because the travel was quite hard with a young one, but now I'm back into it again. I'm working full time doing makeup for advertising. I do TV commercials, stills advertising and I travel with work, which is all a lot easier now that Luca's older.
JO: I'm only a new mum myself, but it must have been really difficult to have a passion that you were working really hard at and then put it on hold?
TJ: Yeah I struggled with that, I definitely did not want to let my makeup career go. When I fell pregnant I was getting lots of work, but you know what you can build it back up. I stayed in contact with so many of my old connections and even now I'm connecting again with photographers who I started my career with and shooting again as teams.
White Cold Shoulder Top // Distressed Skinny Jean
JO: What's been a career highlight?
TJ: I would say a Tourism Australia job that I did about two years ago. The campaign was called Restaurant Australia and so we were shooting in some of the most beautiful restaurants…I got to see so many parts of Australia i would probably never get to see. We stayed in beautiful places, ate great food and traveled with an amazing crew.
JO: Wow that job really tied in two of your passions: food and makeup.
TJ: It was my total dream job.
JO: So you've just started using natural ingredient makeup?
TJ: Yeah, just in the last 6 months I've started focussing more on natural beauty. It's something I feel pretty strongly about. There are so many chemicals and toxins that people put onto their skin and therefore seeps into their bloodstream. If you calculate how many beauty products or general personal care products you use per day and add up how many toxins are involved in that, it's quite scary.
JO: If we could start by choosing one product to replace with a natural one, which should it be?
TJ: Probably deodorant or body products. Your skin is your biggest organ so anything that you're putting directly onto your skin; moisturisers, body wash, hand wash. Hand sanitisers are really bad for you. Anything really that's covering lots of your body. I think replacing those personal care products with natural ingredient options is a great place to start and then work your way up to swapping your makeup products.
Strappy Singlet in White // High Waisted Skinny Jean in Dark Wash
JO: Do natural makeup products perform as well?
TJ: Yes. I'm still in the early days of converting my whole kit. I have found some amazing products that do perform just as well, if not better. Foundation is the hardest one to find but there are some beautiful brands like RMS that do a great job. Some of these natural makeup brands are created by makeup artists, who are actually working in the industry.
JO: Yeah there are a lot of new natural 'one ingredient' products out there now.
TJ: Yeah and vegan, cruelty free and eco friendly.
Strappy Singlet in White // High Waisted Skinny Jean in Dark Wash // Black Blazer
JO: What are your future dreams for The Content Local?
TJ: I'm still unsure about what I'm doing with it. [laughs]
JO: There's no wrong answer. [laughs]
TJ: I started it at the beginning of the year when my makeup work was quiet and now it's just out of control busy and I'm finding it hard to juggle both. Jaime, my husband, is away a lot with work as well, so it's been quite hectic. But I think I would really love to have a health food store and focus on beauty and food. I'd love to do a book about 'food for beauty.' So I guess The Content Local may be a spring into one of these ideas. Last year I would not have thought that I would have started a business that has been as successful as it is…and that is completely different to makeup artistry, well I guess it's not completely different because I am all about health and beauty…when I tell people I am a makeup artist who delivers veggies, I think they think it's a bit weird.
JO: I think it's great, because I can imagine makeup artistry or working in advertising could be quite a shallow world sometimes?
TJ: Absolutely. Some days I go to work and it's for companies who don't share my ethos and you're making people look, I guess, I like to say aspirational, but essentially you're creating something that's visionary and not necessarily attainable. So, I do struggle with that a little bit.
JO: Is fashion something you're also passionate about?
Strappy Singlet in White // Drop Crotch Jean
TJ: I do love fashion, but it hasn't ever really been one of my strengths. I don't see myself as a fashionable person at all.
JO: So do you have any style icons?
TJ: I have the most amazing fashionable friends that work in fashion and that are super fabulous.
JO: I've got a sister like that! [laughs]
White Cold Shoulder Top // Distressed Skinny Jean
TJ: Yes I know!…So every time I see them I'm completely inspired by them. Other style icons would probably be the classics: Jane Birkin, Sophia Coppola. I like simple, French style.
JO: Who are the people in your life who have helped you get to where you are?
TJ: I have a beautiful friend who is now my agent Sophie Hart and she's a stylist. We have helped each other get to where we are. Also, back in the early days when I first started doing makeup I was working with a photographer Scott Lowe, we used to do so much fashion testing and editorial commissions for magazines. They were fun times.
JO: Aside from makeup, how else do you express your creativity?
TJ: Food, definitely. I love to cook. I love to feed people. I'm such a feeder! [laughs] My favourite time is when I have a table full of family and friends and everyone's enjoying good company and good food. I could not live my life without that.