BT INSIDER | Elyse | Executive Assistant
We sat down with our Executive Assistant Elyse to take a look inside her busy days at Bohemian Traders HQ! If you love Elyse's outfits, just click the image to shop!
Talk us through your week as Executive Assistant at Bohemian Traders?

Well… have you ever been to paradise?! Just kidding!  But seriously, I honestly LOVE coming to work every day, that I am so honoured to call it my job! No two days are ever the same here at Bohemian Traders HQ!  The main focus of my role is to support our amazing Directors – Em and Dave.  Some days I may be working on production with Em and some days I'm running some good old fashioned errands! I'm everywhere really, I'm here for the people!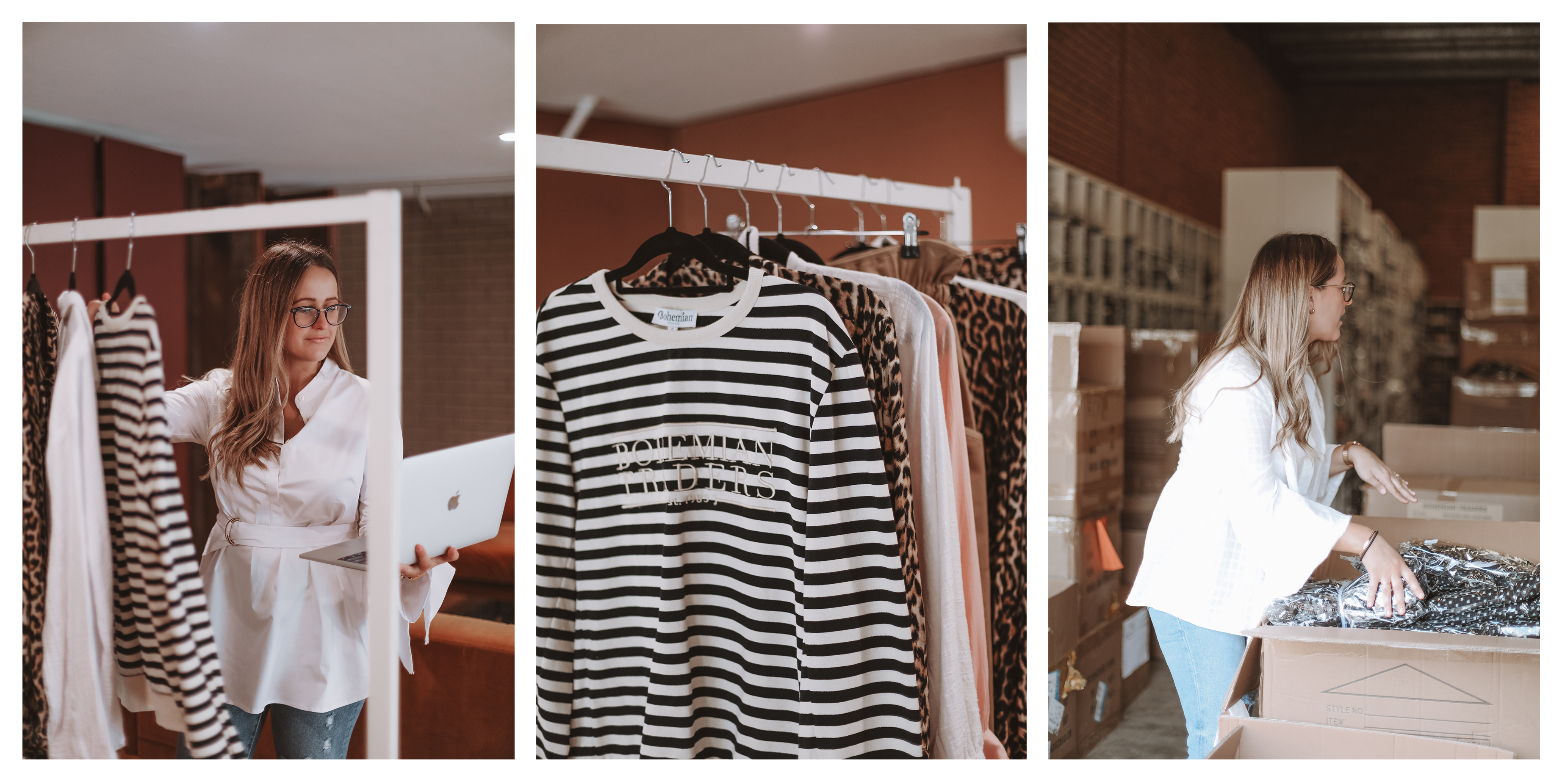 What is your favourite part of your job?

I just love working with such an amazing team.  I feel so fortunate to be surrounded by such brilliant people every day and to leave at the end of each day feeling inspired and uplifted, and to feel like I've contributed to a wonderful experience for our customers – it's a great feeling.
Oh, so many things – the team I work with, my family and friends… a good day at the markets!
Describe your perfect day off

I love to walk on the beach with my hubby and my dog – with a coffee in hand, of course!  That is my day made.
Whats on your Friday playlist?

I love a good Fleetwood Mac session on a Friday (or any day really, if I'm being honest).Whats on your Friday playlist?
What are your 3 must have Bohemian Traders pieces?
~