MUMMAS WE LOVE • Eleesha Quinn @the.quinn.girls
We so love bringing you styling inspiration and what could be better than a little bit of inspo from incredible mums with their bubs?! Today we're featuring the fabulous Eleesha Quinn, @the.quinn.girls, and her gorgeous girls.
If you're loving our matching 'Mumma and Me' styling inspiration, head here to read other interviews in this series and shop 'Mumma and Me' pieces here.
…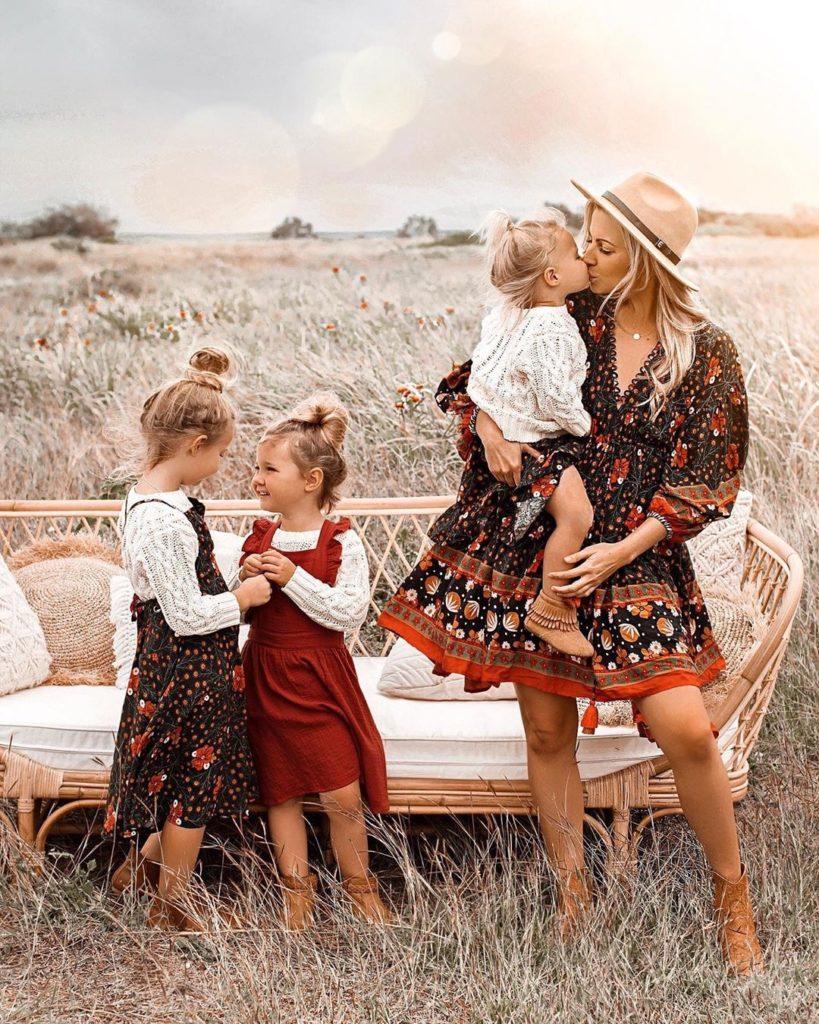 Describe your perfect day off.
Sun, sand and my family around a platter of food!
Coffee or tea?
Coffee (it's true love).
Describe to us what a day in your life looks like.
Wake up and try to scull down my coffee while it's hot. Organise the girls breakfast and lunches then off to school drop off . Then Aleeia, Isla and I come back home and I set them up with something to do while I edit photos, return emails, take photos etc. I try and squeeze in some errands and stories for Instagram then pick Logie up from school. The afternoon/night time routine is a blur but pretty much – feed 'em, bath 'em and get 'em to bed!
If you could be anywhere in the world, where would it be and why?
Bora Bora! We went there for our honeymoon and spent our days ridding around the island, swimming with turtles in the clearest water I've ever seen while just generally feeling like there was no one else in the world. It's an amazingly beautiful place. Sun, sand and my family around a platter of food!
What are you currently binging on Netflix (or Stan, or TV in general)
Ha! You know I don't get time for that! My hubby works away so I honestly don't get a chance to watch TV, when he comes home we like to spend that time together.
What is your favourite part about being a parent?
I love how no matter how bad your day has been, cuddles from your children seem to magically take the stress away and in that moment there's only an indescribable love.
What is the strangest (or best?) gift your little one has ever given you.
Apart from all the beautiful hand written notes the girls have made for me, the best gift is still hands down my cordless Dyson vacuum cleaner, haha. No, I'm not joking – it just makes life so much easier!
What do you love about the Bloom Baby Bloom pieces you and your little ones are wearing?
I'm a coordinating freak so I love the fact everything matches. My mother used to make coordinating outfits for her, myself and my dolls so guess it's in my blood.
What inspires you?
Inspiration is everywhere! I feel so inspired after I visit my parents or talk to friends. People who support and lift you up. That grandma at the shopping centre who tells you that it all goes past in a blink of an eye and to live every moment. Life is full of inspiration if we open our eyes to it.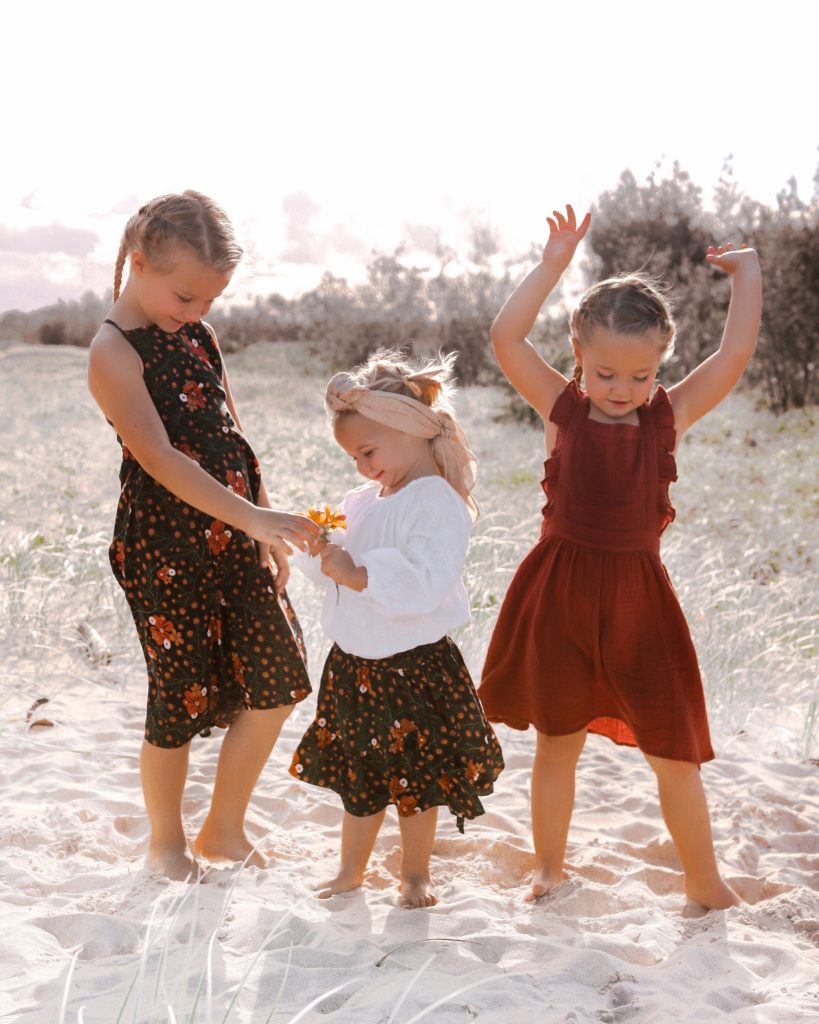 …
For a limited time when you purchase any print piece from our 'Bloom Baby Bloom' or 'Sundancer' collections you will receive a complimentary matching piece for your little one. *Promotion excludes Bloom Baby Bloom and Sundancer wraps.
SHOP Mumma and Me