Bohemian Homes // Inside the Home of Food Stylist and Mamma Claudia Martin
Here at Bohemian Traders we are inspired by the women that surround us – Mothers, Sisters, Business owners and Creatives. Individuals with resilience, style and a genuine attitude. Every woman has a distinct style – an air with which she moves through the world.
Today Bohemian Traders is delighted to take you through the home of Claudia, a mother and food stylist.  A dreamy setting filled with eclectic treasures and an endless array of envy inducing spaces.
Step into the home of Claudia, Levi, Eve & India – Meander through their light filled family home and allow yourself to be enveloped by the warmth and love that it holds.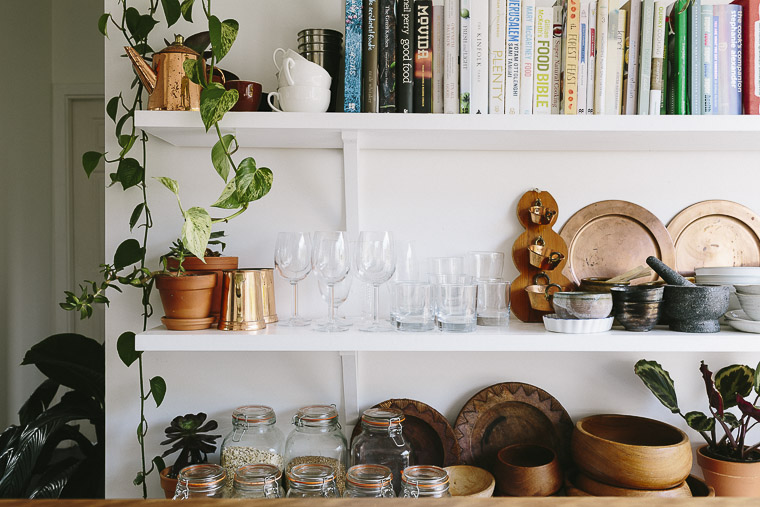 Claudia is drawn to functional, creative spaces. She loves white walls, woven materials, wood and a lot of greenery. She has considered her home and it's environment whilst decorating. Claudia believes it's important to know what style you like, but also make sure it suits the type of house you're living in.
Her ethos is that "everything needs to serve a purpose". Open shelving lines the walls, acting as convenient storage and beautifully styled. Having young children it's also important to create a child friendly home, there's not really anything on display that Eve and India aren't allowed to touch; it's their domain as much as Claudia and Levi's.
A home of modest size, the family life revolves around the kitchen and the living area. Claudia spends a lot of time in the kitchen, the open plan layout makes keeping an eye on her little ones a breeze.

During the Summer time the family space extends out on to the deck. Entertaining good friends, with yummy food, great music and small people running around enjoying themselves.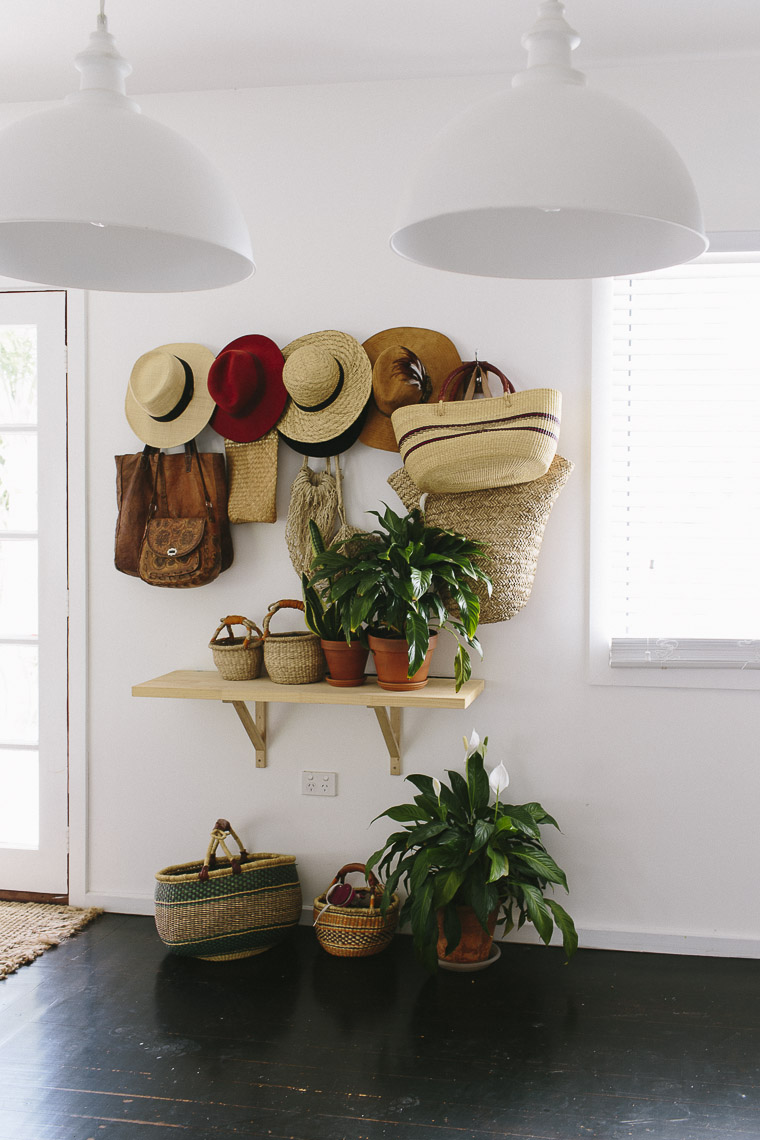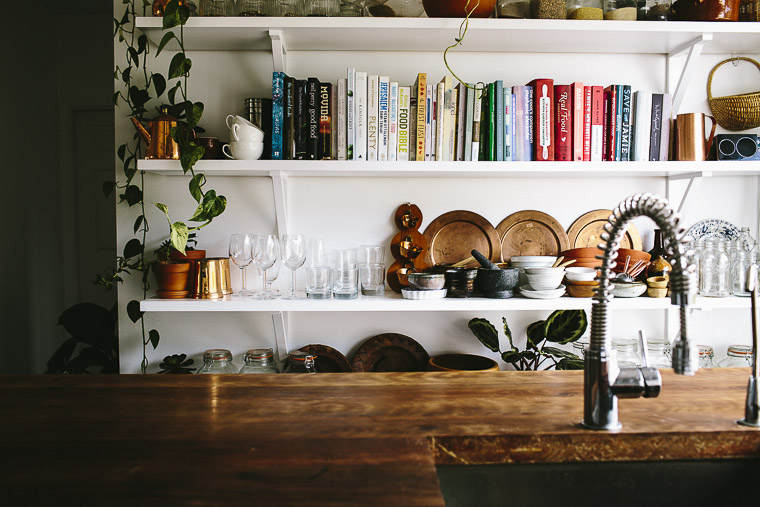 Inspired by the 1970's Bohemian Era, Claudia sources a lot of her styling props from OP Shops, she uses these as decoration in her kitchen. Adding greenery brings the home to life, and purifies the air. Texture and meaning is incorporated through the use of recycled timber, some of which came from Levi's grandfathers old barn. Finishing the look with well loved furniture, and hardy jute rugs, Claudia has created a considered and comfortable home for her family.

When a house feels like it's a reflection of the family who lives there it becomes a home. An inviting place where people want to spend some time. A home need not be grand, but it must be filled with warmth and love, or it is just a house.

Photography by Emily Berlach  //  Home Styling by  Claudia