BT Travel Diaries New Arrivals as Worn by You
Bohemian Traders provides your passport to globe-trotting style, whisking you from the sun-kissed isles of Greece to the romantic streets of Italy. With our curated collection of one-and-done pieces, your suitcase becomes a treasure trove of easy-wearing chic. 
@ginagraceknight in Greece
Modelled on '90s slip styles, our bias midi slip dress has adjustable straps and a subtle v-neckline. Crafted from rayon crepe and printed in Bohemian Traders' bespoke Kawaii Ditsy pattern, it's one-and-done at its finest. Gina wears an XS and packed this one-and-done in her suitcase for summer in Greece.
@emilyberlach in Italy
This halter tie dress is detailed with a cutout bodice complete with ruching and two sets of straps that frame the décolletage. It's cut from crisp cotton poplin in a decadent plum colour and has a floaty, tiered skirt. Bohemian Traders founder and co-director @emilyberlach wears a size M and packed this treasure on a recent trip to Italy. Available in our unique range from petite to plus size.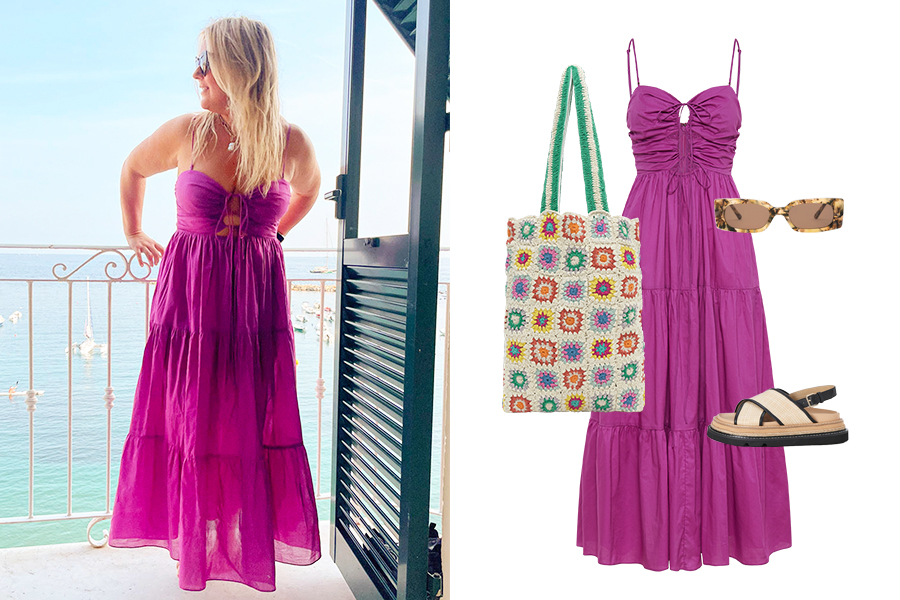 @chloepreist in Bali
This high-waisted wide-leg pant features this season's kawaii ditsy print. Cut from rayon crepe, they have a concealed side zip and trapeze leg. Our custom colour racer stripe in gross grain ribbon is sown on both side seams for a casual sport detail. Chloe has paired hers with the coordinating scarf (worn as a top) and wears an XS whilst travelling around Bali.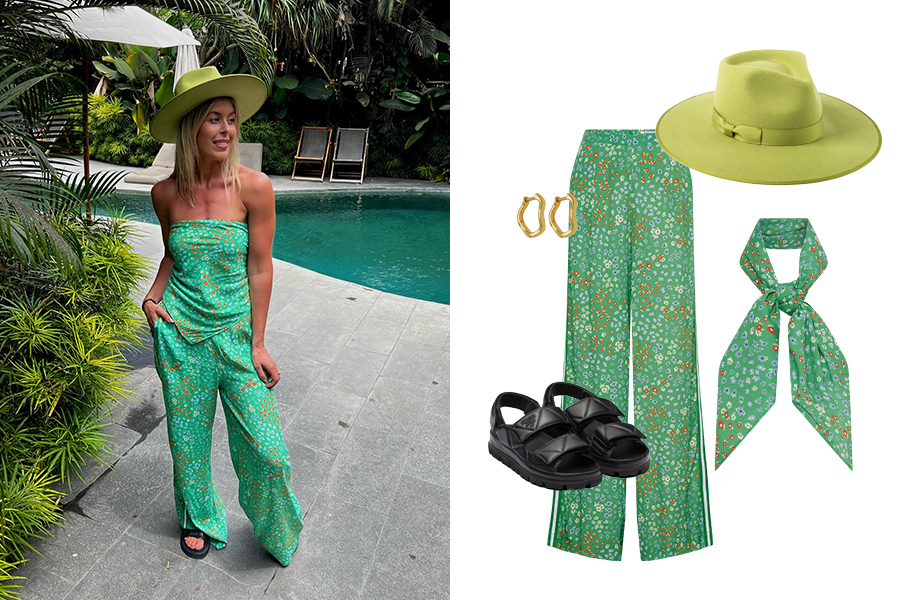 @eloisejaksic in Puglia
Bohemian Traders' artist collaboration with renowned Australian artist Jade Fisher is giving holiday vibes. Facilitating the artisan and designer partnership, this collection is printed on 100% global organic textile cotton and produced ethically with our SMETA-certified partners. @eloisejaksic wears an XS in the co-ord set while playing in Puglia.