MUMMAS WE LOVE • Elle Rampling @allherflowers
We recently caught up with beautiful Elle Rampling @allherflowers who shared an exclusive peek into life with her three gorgeous cherubs wearing their 'Mumma and Me' matching outfits. *melt*
If you're loving our 'Mumma and Me' styling inspiration head here to read other interviews we've shared with inspiring and stylish mothers in this series and shop 'Mumma and Me' pieces here.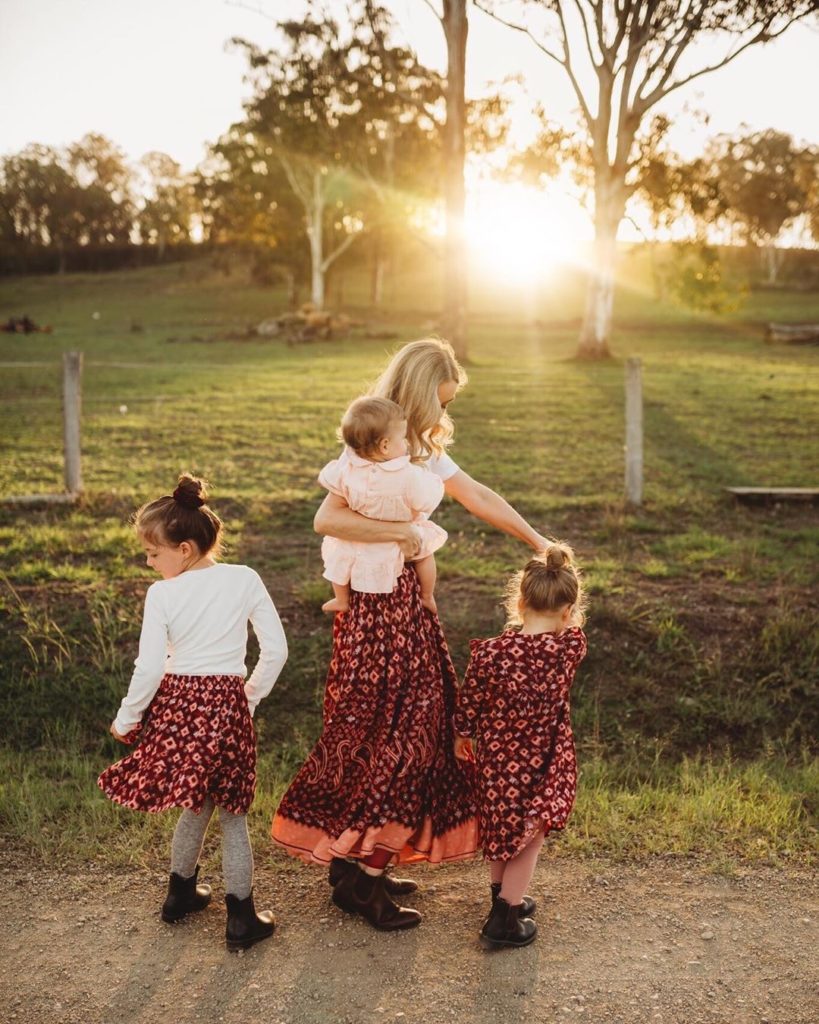 Describe your perfect day off.
A sleep in, a good coffee, breakfast out and about, a visit to my amazing chiropractor and catching up on my favourite podcasts.
Coffee or tea?
Both! Coffee in the mornings and tea all afternoon…

Describe to us what a day in your life looks like.
I'm up with the sun as our little Magnolia doesn't appreciate sleep, then it's breaky on the run while I get the big girls ready for school. Then it's school drop off and home to put Magnolia to bed so I can catch up on emails and work. I try my best to do any house work that needs doing with a baby on my hip and then in the blink of an eye it's time to pick up the big girls! Afternoons are spent outside either doing an after school activity or going exploring so I can capture the girls for any brands we are working with. We head home to make dinner, bath, bed and collapse! Then work begins all over again. I'll make myself a cup of tea and try my best to answer emails, edit any photos taken and post on Instagram. My life isn't overly exciting and it's exhausting at times but I consider myself very lucky!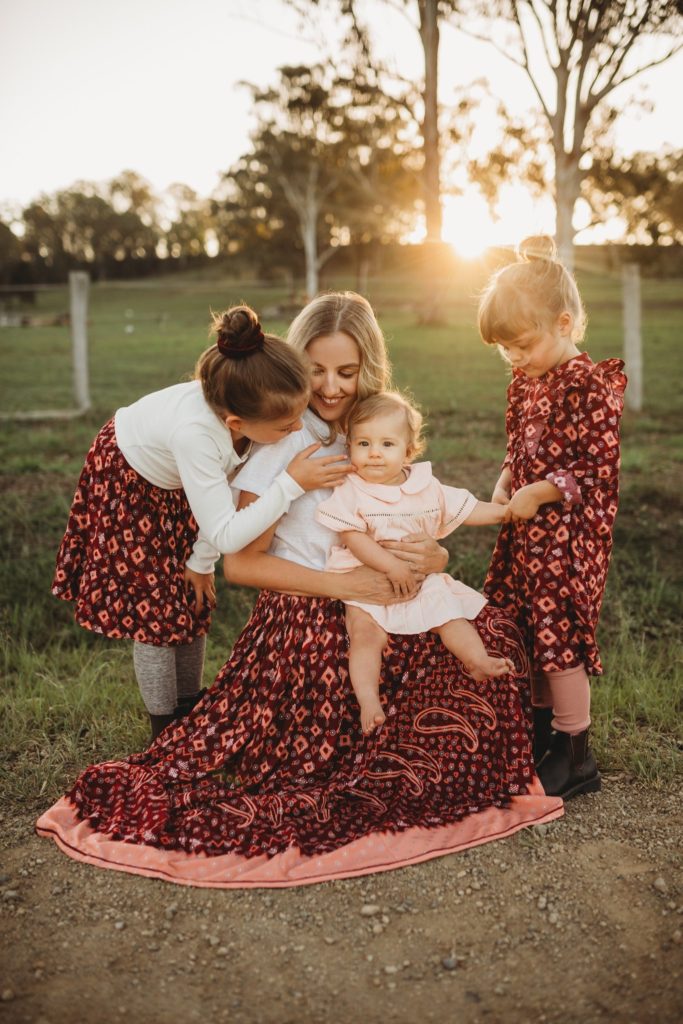 If you could be anywhere in the world, where would it be and why
There are so many places I am yet to see so it's hard to say but we've just moved to a beautiful old cottage on the beach in a sleepy little town and I've got to say, it's bliss!
What are you currently binging on Netflix (or Stan, or TV in general)
I'm more of a podcast girl but my husband and I just finished binge watching Big Little Lies and it was brilliant.
What is your favourite part about being a parent?
The endless stories and hugs! Nothing makes a hard day better than a good cuddle from the girls…
What is the strangest (or best?) gift your little one has ever given you?You can't beat the little love notes and drawings they are forever leaving for me!
What do you love about the Sundancer pieces you and your little ones are wearing?
I am so in love with our matching Sundancer pieces! The fabric is absolutely beautiful and perfect for twirling in, just ask the girls!
What inspires you?
So many things but mostly my surroundings, music and of course my girls!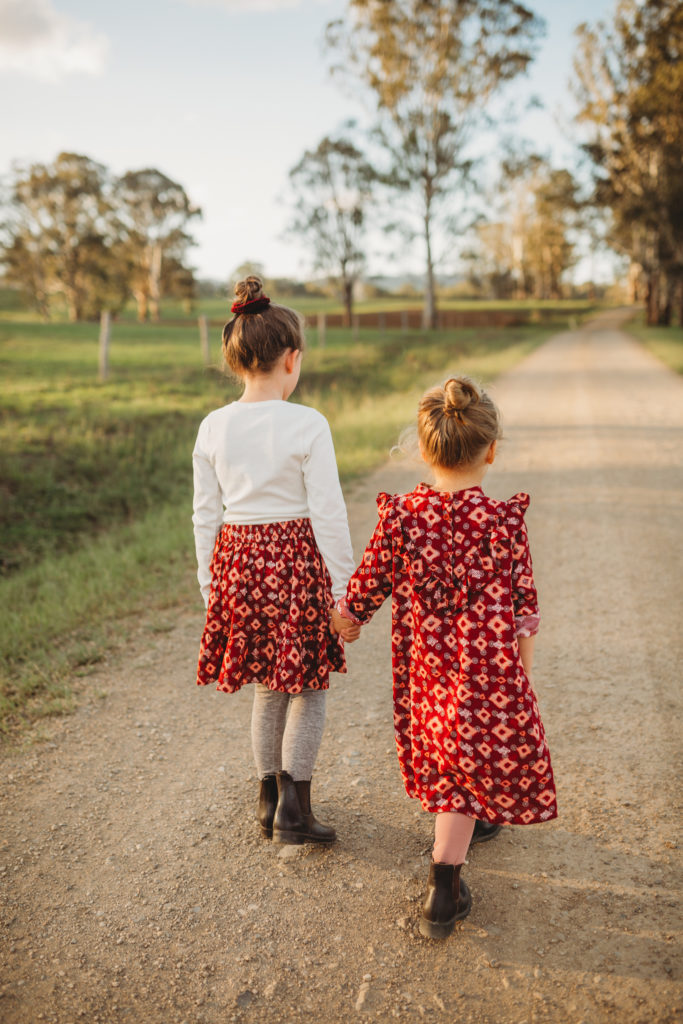 …
For a limited time when you purchase any print piece from our 'Bloom Baby Bloom' or 'Sundancer' collections you will receive a complimentary matching piece for your little one. *Promotion excludes Bloom Baby Bloom and Sundancer wraps.
SHOP Mumma and Me