Recipe // Rainbow Rice Paper Rolls
These rainbow rice paper rolls are a super fresh and healthy solution for any hungry stomach. Make a couple for a snack or a batch for a meal. You'll love the satay dipping sauce so much we highly recommend you make double and keep a jar of it in the fridge. Its great on salads, roast veg, meat, skewers… just about anything actually!
---
---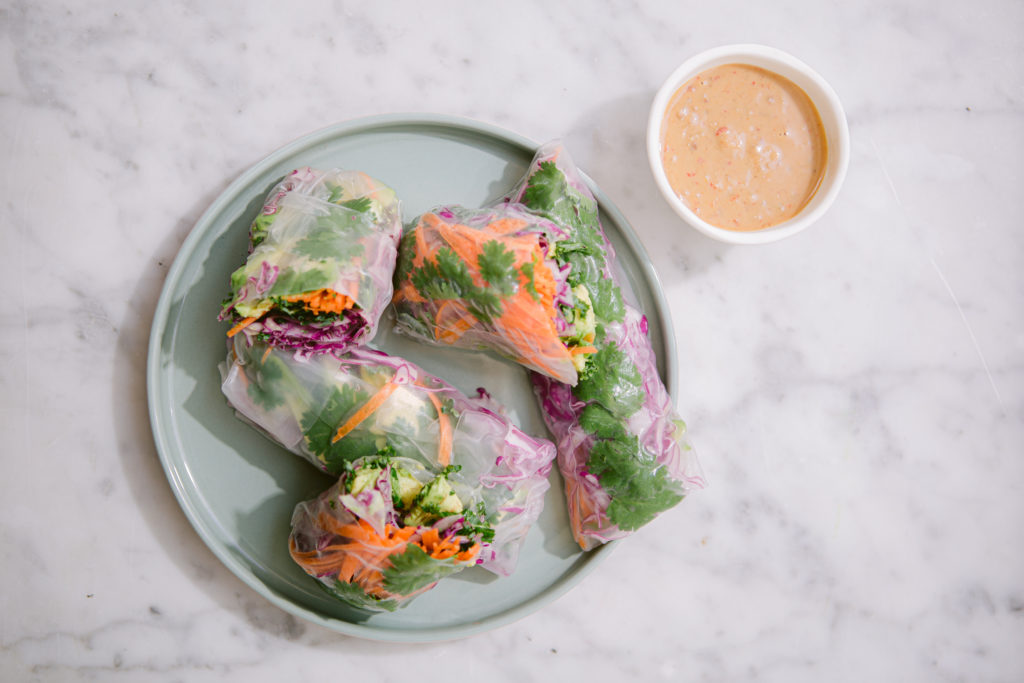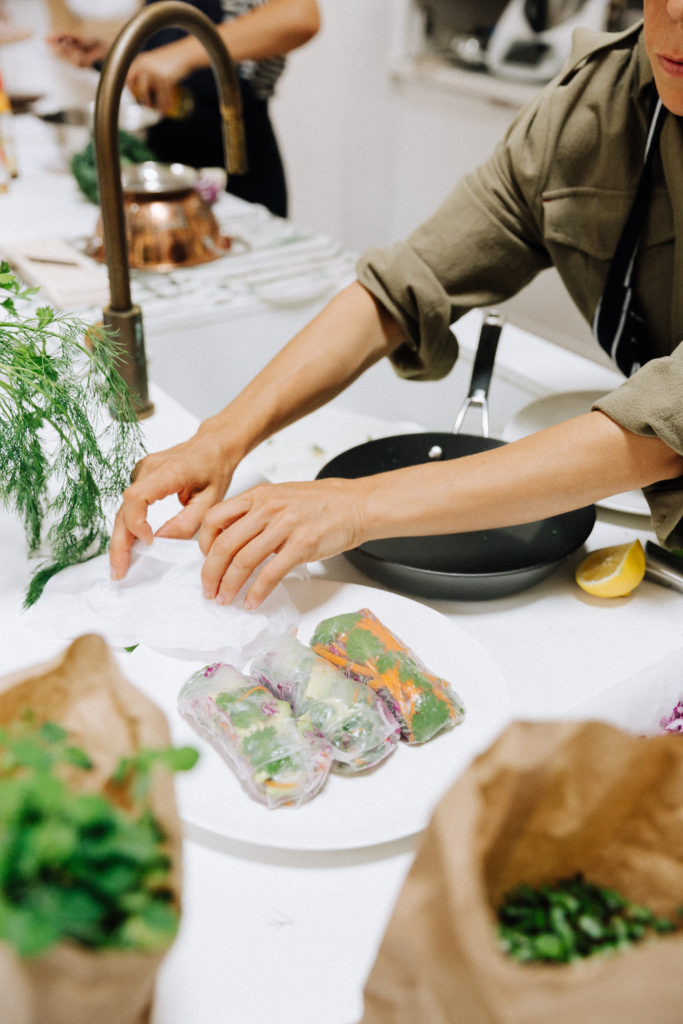 Makes 8
---
Ingredients:
Rice Paper Rolls
1 avocado cut into batons
100g red cabbage, shredded
1 carrot, julienned
20g coriander leaves
2 kale leaves, stalk removed and leaves shredded
8 rice paper rounds
Satay Dipping Sauce
60g crunchy peanut butter
1 tsp light soy sauce
1 tbsp sweet chilli sauce
½ garlic crushed
1 tbsp finely diced red onion
1 tsp curry powder
1 tbsp lemongrass stalk, finely diced
1/3 cup (80ml) coconut milk
Method:
Mix all sauce ingredients together in a small bowl and set aside until ready to serve. Have the vegetables cut and ready to use.
Lay a rice paper round into a shallow bowl of cold water, allow it to soften.
Have a clean damp tea towel ready and lay the softened rice paper on it.
Pile the centre of the rice paper with a small amount of each of the vegetables.
Wrap the sides of the round in and on top of the vegetables and then roll to close. Set aside the roll and cover with a damp towel as you prepare the remaining rice paper rolls.
Serve with the prepared dipping sauce.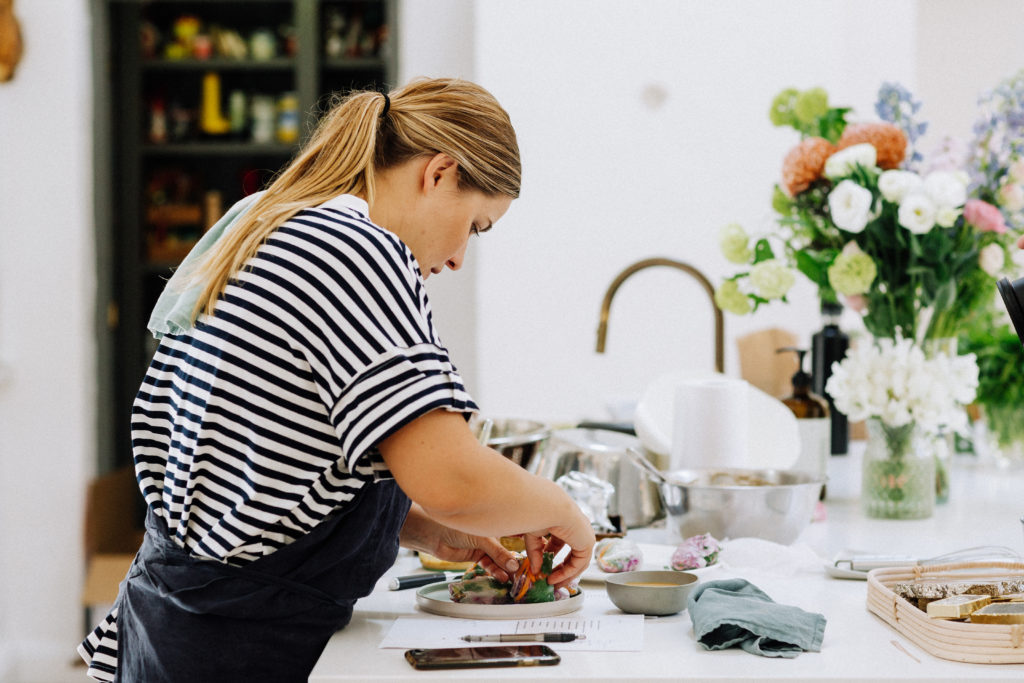 ---
Shop the look
 ~ Recipe Written & Styled by Amelia Wasiliev @amelia_propsandstyling Photography by Luisa Brimble @luisabrimble Homemade Tableware by Melissa Lellouche @melissalellouche Additional props are stylists own and available for hire @amelia_propsandstyling Shot on location @shoot_location ~