Recipe // Spinach & Herb Filo Pie
Spinach and cheese is a match made in heaven! You'd think it was difficult to make but really it couldn't be easier. An essential addition to your lunch table and even better if there's leftovers!
---
---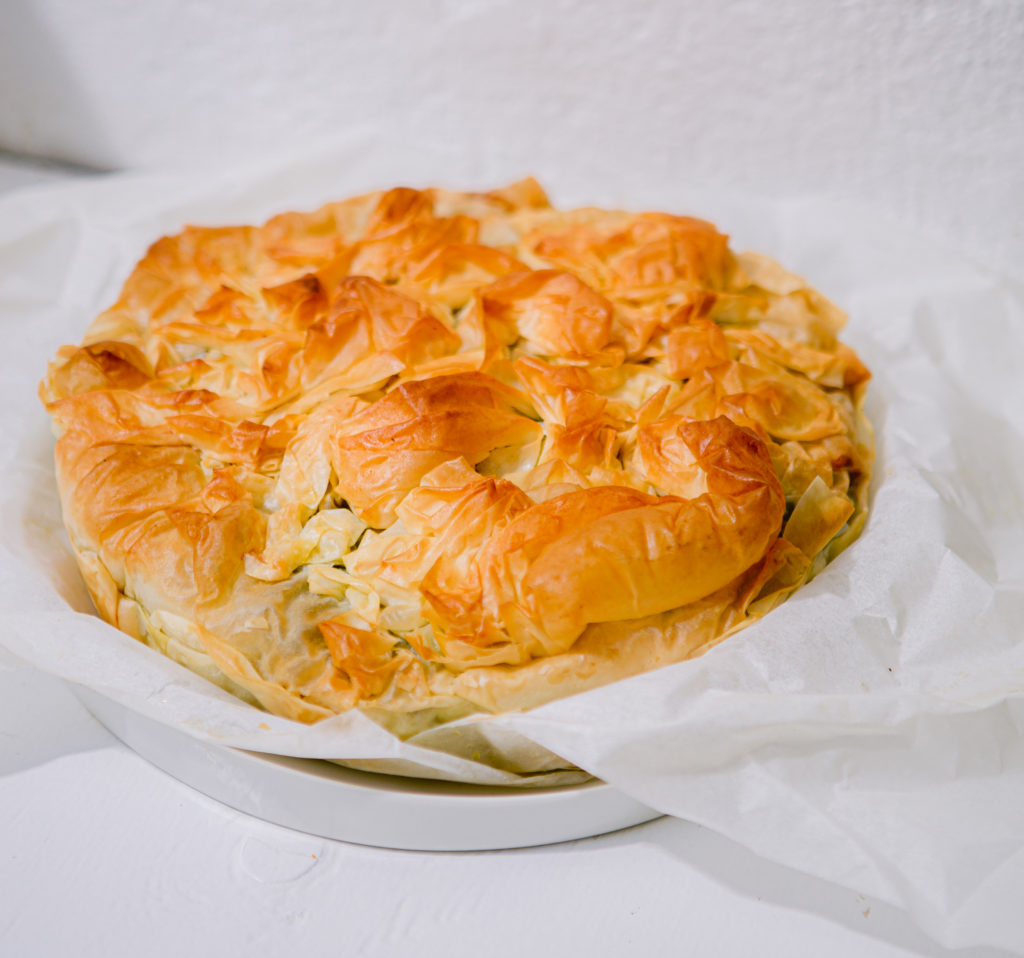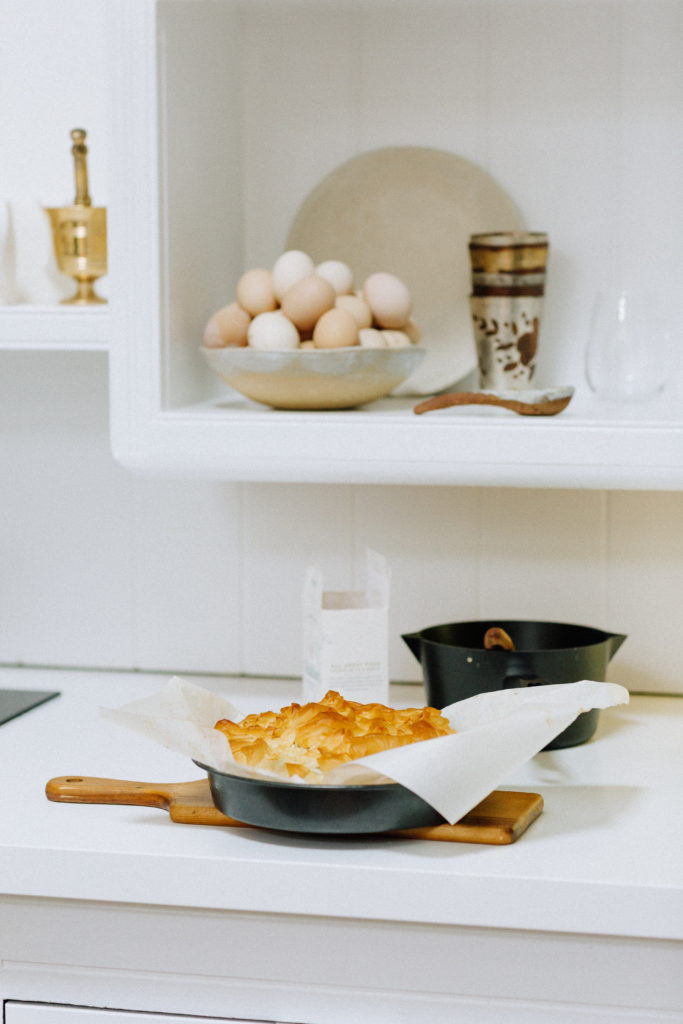 Serves 6
---
Ingredients:
1 tbsp olive oil
1 red onion diced
1 clove of garlic, finely diced
1 bunch spinach, washed and chopped
1 bunch dill, leaves roughly chopped
1 bunch mint, leaves roughly chopped
6 eggs, lightly beaten
3/4 cup sour cream or ricotta or feta cheese crumbles
10 sheets of filo pastry
120g melted butter
Salt and pepper
Method:
Preheat the oven to 180 degrees.
Heat the oil in a large fry pan over medium heat.
Saute the onion and garlic for a couple of minutes. Add the spinach and cook for 8-10 minutes or until softened. Set aside to cool.
Drain any excess liquid and combine in a large mixing bowl with the chopped herbs. Pour over the eggs and dairy, season and mix together.
Use a 20 cm tin with removable base.
Brush each sheet of pastry with melted butter and layer over the tin sheet by sheet.
Lay the first sheet horizontally the second sheet vertically and continue with 5-6 sheets so that the base is well covered.
Pour the filling into the pastry lined tin and fold the remaining pasty over the top. Brush the remaining sheets of filo with butter and scrunch them and lay over the top.
Cover all of the egg mixture.
Brush with extra butter and bake for 20-25 minutes or until pastry is golden brown.
Remove from the oven and allow to cool for 5 minutes before removing from the tin and serving in slices.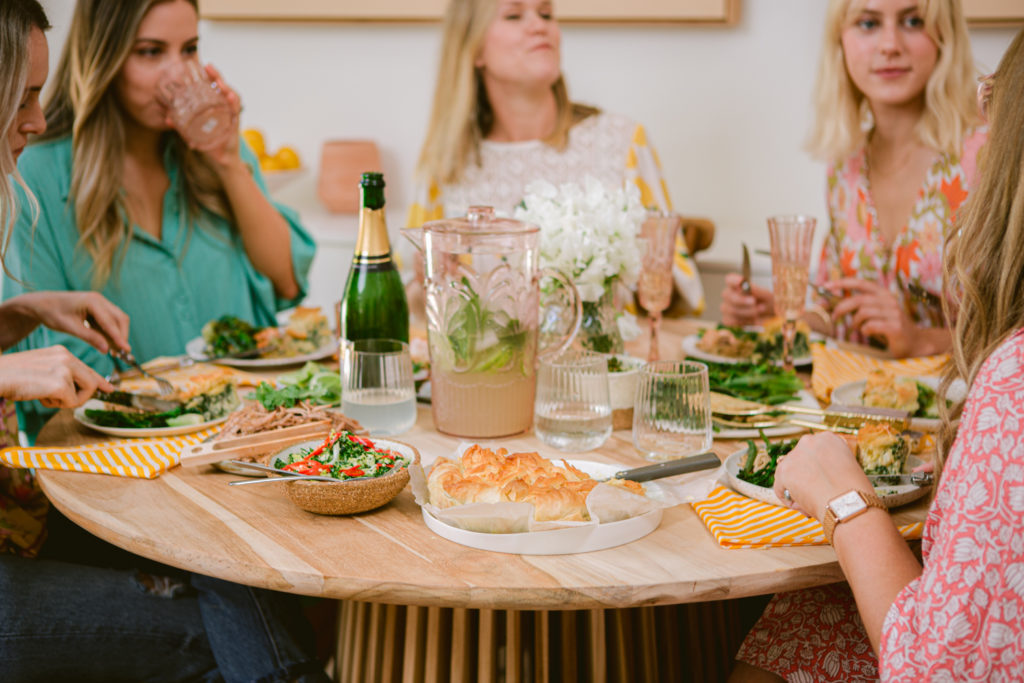 ---
Shop the look
 ~ Recipe Written & Styled by Amelia Wasiliev @amelia_propsandstyling Photography by Luisa Brimble @luisabrimble Homemade Tableware by Melissa Lellouche @melissalellouche Additional props are stylists own and available for hire @amelia_propsandstyling Shot on location @shoot_location ~